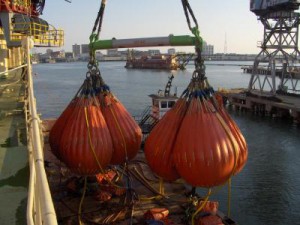 Seasafe tests all kind of lifting appliances including cranes, winches, and davits. We also carry out Static and Dynamic Load Testing of Cargo Gear, Derrick, Provision Cranes, Engine Room Cranes with loads in range of 0-100 tons.
LOAD TESTING OF ACCOMMODATION LADDER AND GANGWAY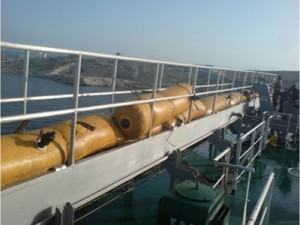 As per IMO-MSC 1331, ALL gangway and accommodation ladders are now subject to annual load testing and recertification, effective as of January 1st 2010.
Seasafe's team of trained and certified service engineers is on hand to assist operators in meeting this new requirement.
Fully equipped with water bolsters, Seasafe is able to undertake this programme efficiently and professionally.
Upon completion of the testing programme, a full report, and a certificate will be issued.
PRESSURE GAUGE CALIBRATION
Since 2002 all vessels had to comply with the ISM code of practice which is governing the safety of life at sea. In detail, the chapter IX of the Solas regulation outlines the preventive maintenance procedure that should be in place on board to ensure the correct functionality of instrumentation.
Seasafe uses factory-calibrated pressure calibrators to calibrate pressure gauges and transmitters that are located in key locations in the vessel such as main and auxiliaries engine, main and auxiliary boiler etc.
Seasafe can also provide calibration of Pressure Calibrators by using factory-calibrated precision Manometers by Delta Ohm.
THERMOCOUPLE & THERMOMETER CALIBRATION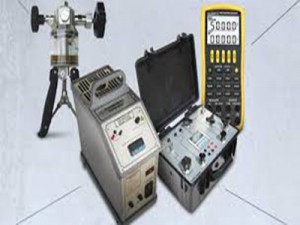 Seasafe uses DNV Approved Temperature Calibrators to calibrate all types of Marine and Industrial Thermometers and Thermocouples with a detection range from  0⁰C to 650⁰C.
Seasafe can also calibrate Temperature Calibrators by using Precision factory-calibrated Thermometers by Delta Ohm.